Wednesday, January 13, 2010
This blog is moving over, finally, to WordPress. Please
head on over there
as I migrate over the next few days!
Tuesday, January 12, 2010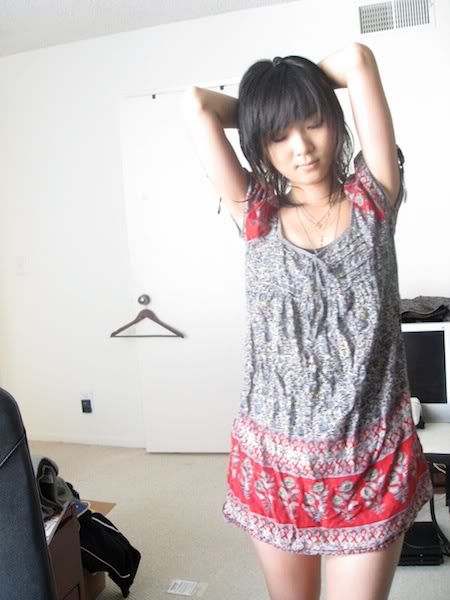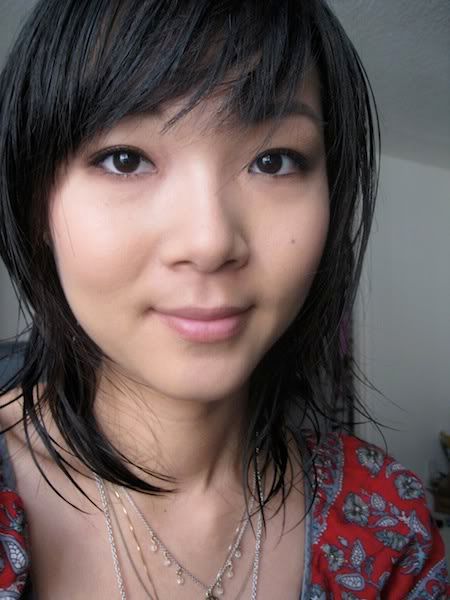 Tunic dress, necklace in multiple chains by Forever 21. Gold cross pendant vintage/heirloom.
Charm bracelets by Guess.

Eyes: Chanel Kaska Beige quad, Urban Decay Pencil Eyeliner in Zero, Dior DiorShow Iconic
Cheeks: Dior Harmonie Blush in Rose Brazilia
Lips: Freckletone by MAC

Today, I had a ballet class and I wasn't sure what to do because I had to wear something over my leotard that is still presentable for office work and school! In the end, this is what I came up with.
I adore Chanel but I've never had the guts to actually splurge on their quads before. However, this spring's amazing quad has drawn me in! Help!
I mean, just look at the abuse I've put that compact through already! Oh, it's beautiful. I wear it daily. The shades are lovely--there's a matte beige /cream, and a matte medium brown. There are two beautiful shimmery/satiny (more satiny than shimmery) shades in a dark lovely plum and a light golden brown. Ahhh, my heart is faint for it!
Jump the link for my full review, including a swatch and a look!
I debated for the longest time about getting the Book of Shadows Vol II from Urban Decay. I love Urban Decay, and it is one of my favorite brands. However, I've never bought eyeshadow from them since I don't tend to wear tons of glitter/shimmer. I was sorely tempted by Book of Shadows Vol. II, but now I'm glad I didn't get it!
Behold, the Alice In Wonderland Book of Shadows, available via UrbanDecay.com on January 15th. It looks like plenty of old colors renamed with Alice-related names, if you take a look at
PurseBuzz's
exclusive swatches. However, since I don't own any UD shadow colors, this will be perfect for me!
As for me, I adore the little fold out pop out packaging and I simply can't wait for January 15th. Three... more.. days..
How about you? Is this a haul? A skip?